Why Choose Online EXIM Course?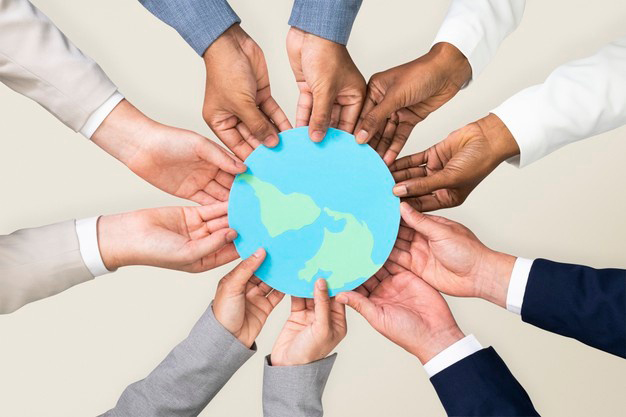 In the past few decades, the international marketing scenario has extended its reach by leaps and bounds. Hence, for anyone who is eager to build a career in international trade, shipping and logistics, gaining a comprehensive understanding of the basic kinds of global trade turn out to be extremely crucial.
Let's check out what are the benefits of online export import management courses:
Modern Era – Change

The day people plan out to do something out of the box is the day they actually emerge victorious. Well, nowadays the phase of excuses has gone and so you ought to change with time. The industry of export and import works the same way. ETTINTL has adopted online consultancy via different mediums to help future exporters. Any export import management institute who did not adapt to the changing times and switch to online consultancy in this pandemic then their end is sure to be near.

Anytime – Anywhere

Time can be well consumed through a live online international trade course. It barely takes 2 hours a day, so you can easily manage your time accordingly. Moreover, in case of too much of a chaotic schedule you can attend an export import management course during break time as well. There are many tasks that we carry on in our routine life. Therefore, thanks to this contemporary world for presenting this great technology. The best part is people who stay far off in remote areas can have quick and easy access to the international trade course, without the concern of travelling. Hence, for all those workaholic aspirants, online export import management course is advisable.

Reviewing Export Import Session

There are lot of things available in online export import courses which may not be there offline. When you have enrolled into export import management course, you can also get the access of reviewing the entire video session once again.

Great feature, isn't it? So even if you have missed the export import management course owing to some reasons, you can watch it as soon as you get free. This is how the contemporary online foreign trade course takes place, adding to your convenience.

New Approach, New Place

In offline EXIM courses, there is a seating arrangement but virtually this is obviously not possible. The entire EXIM course scenario is so advanced that the students can be present from wherever they want. They aren't bound by any restriction but discipline is essential. Turning problems into opportunities is something that everyone must believe in. In this tough phase, everyone seeks to be the best but in point of fact changing with the time is something that only passionate individuals do.

Boosted Confidence

Asking questions during an offline EXIM course is something that not all are comfortable with. Here, as the discussion connected to export import is mostly healthy, students feel comfortable in putting forth questions. Moreover, in an online international trade course, whatever doubt or concern that pops in your mind, you can merely just ask it out.

Cost Saved

Though online export import course cost remains the same as offline course but still your expenditures via online mode gets reduced. Your travel expenditure is a major thing that must be taken into consideration first here. Though you might utilize your own internet or Wi-Fi but we all know the expense of it is really less in India. Your time is actually the most valuable thing, so indirectly you are saving!
Why ETTINTL?
At present, ETTINTL is one of the best export import institutes in Mumbai in terms of overall practical guidance. Our several learning programs define what a dedicated & ethical brand does. Our finest and responsive expert team will make your online EXIM Course even more credible & easy to understand. So why think further? Join our Online Exim Course now!